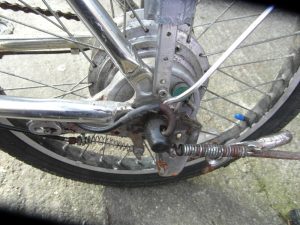 The rear drum-brake on this electric bike was sticking-on after a long hill descent. The owner asked me to do a quick check of the bike while I had it too.
Time to investigate…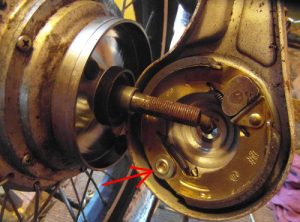 This in the rear brake internals. In addition to cleaning and lubricating, I smoothed some rough edges between the case and the guide pin (see arrow in photo) which was the main cause of the sticking problem.
The bike check revealed a damaged tyre (replaced), the front brake wasn't great either (adjusted) and there was some play on the headset (tightened)
£35 charged in total (£13 of which was for the new tyre)